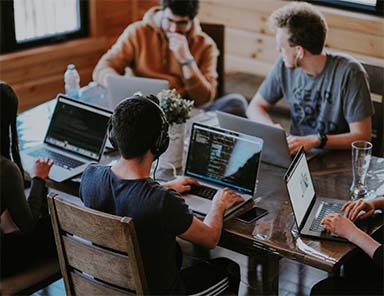 TGS Edisa has professional experts in real estate consulting.
The real estate sector can sometimes be complex in terms of paperwork and bureaucracy. In addition, due to the economic importance of this type of transaction, it is essential to ensure that there are no risks or surprises in the operation.
For this reason, most people decide to leave any type of real estate transaction, whether it be from private homes to commercial premises, offices or large buildings, in the hands of experts.
In this respect, TGS Edisa's legal team has the knowledge and experience in matters such as real estate management, property registration, law, valuations, contracts or mortgages, among others.
In addition, our accounting and finance team can help you validate economic plans to understand the expected profitability and possible financing of a particular transaction.
TGS Edisa has experience in all types of operations related to construction, development, financing and real estate investment in residential buildings, offices, business parks, logistics warehouses, tourist complexes, hotels and shopping centers.
Specifically, our experts, with more than 30 years of experience, intervene in:
Design of legal and tax structures. We carry out for you and according to your needs and objectives a comprehensive project construction to cover all phases of the process: purchase, sale, investment and management of real estate projects.
Advice during the whole process of promotion and construction, and in the process of purchasing real estate projects:
Legal due diligence.
Purchase and sale of land and real estate projects in progress.
Construction contracts, architecture and project management.
Ownership, leasing and asset management.
Financing the development and sale and purchase of real estate projects.
If you are thinking of starting up a real estate project and need advice, TGS Edisa offers you a personalized, competitive and high quality service in real estate consultancy and management. Moreover, you have the guarantee that we treat your project information with absolute and total confidentiality.
TGS Edisa is a multidisciplinary team highly qualified to advise you in all areas of your business. Do not hesitate to contact us to understand how we could help you.