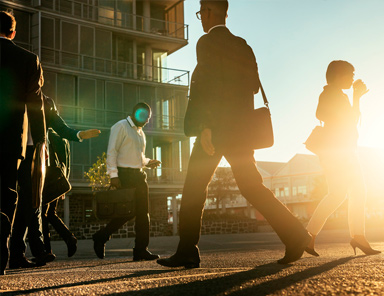 INTERNATIONAL JOB MOBILITY CONSULTING
Experts in international labour mobility. TGS Edisa has a highly qualified professional team in the field of international labour mobility aimed at both national companies in global expansion strategies and foreign companies setting up in Spain.
Our professionals will analyse the needs arising from each client's expatriation process and offer a successful internationalisation and return planning for your staff, all based on four principles:
Assistance in the migration process
Obtaining visas
Obtaining work permits
Other immigration-related formalities.
Expatriation policies: framework agreements defining the type of secondments and international assignments, the expatriate's profile and skills, the general conditions (duration, remuneration, etc.), the expatriate's professional conduct and obligations, as well as the termination of the international assignment.
Remuneration Policies: We advise on possible compensation packages and benefits depending on the conditions of each expatriation (expatriate, short term, commuter, local plus, etc.) such as: fixed salary, expatriation incentives, cost of living differential, housing, health insurance…etc.
Equalisation policies: company-employee tax neutrality agreements in expatriation processes aimed at ensuring that the net proceeds received do not suffer significant alterations with changes in tax jurisdiction.
Company and employee compliance with tax obligations
We study the complex tax scenarios of expatriation by reason of tax residence through the application of the Double Taxation Avoidance Convention.
Optimization of travel costs for the company, by analyzing and applying the tax benefits available in each case.
Permanent Establishment risk analysis in the expatriation process and its consequences for society.
Management of specific formalities with the Tax Agency to minimize formal non-compliance that may hinder the normal course of the trip.
National insurance coverage
We analyze the bilateral Social Security agreements between countries and manage the formal obligations required in each case for the company and the expatriate.
From TGS Edisa, we also offer a global service in international mobility through our participation in the TGS Global International Network which gives us a presence in numerous countries, providing the maximum guarantee in compliance with local legal obligations to all those companies that rely on our services. Contact us and an expert consultant in international labour mobility will contact you.
TGS Edisa is a multidisciplinary team highly qualified to advise you in all areas of your business. Do not hesitate to contact us to understand how we could help you.